Executive Staff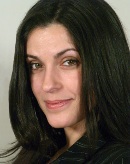 Lisa Morris, Founder and President of Road Concierge.
Lisa began her professional career in theater at age 5 and has worked in numerous positions within the entertainment industry including: performer, talent agent, casting director, investor, teacher, and development associate.
After personally touring for 14 years, Lisa realized there was a better way to handle travel and improve life for those out on the road. She actually "gets it" for what is needed out there. She combined her knowledge of travel and her show business expertise to create Road Concierge Inc.
Having worked in nearly every facet of the entertainment industry, Lisa has developed a network of invaluable relationships. Her established industry connections, exceptional work ethic, and keen business acumen have resulted in substantial savings for clients, and a higher quality of life for all the road warriors out there.
Julia Murphy, Operations Manager
Julia has over 30 years experience in arts administration, corporate and non-profit management, stage management (member AEA) and in arts education. Prior to joining Road Concierge, Julia served as Managing Director for the Providence Black Repertory Company during which time the company saw an enormous increase in both earned and unearned income while realizing a fifty percent reduction in operating expenses.
She has worked in the music industry as General Manager for KSA Public Relations whose client roster included artists such as Sting, No Doubt, Lenny Kravitz, Mos Def, and Trisha Yearwood.
Julia spent ten years as the Exhibitions Director for the Anne Frank Center USA and was responsible for bringing the North American Tour of the award-winning "Anne Frank in the World: 1929 - 1945" exhibition to more than 75 cities in the US, Canada and Mexico.
Additionally, Julia has also logged her miles on the road working as a professional stage manager (member AEA), director, and education director.